They are poets, journalists, writers, historians, intellectuals, aged between 50 and 70. Most occupied key roles within the Libyan opposition network. Until recently, seven of them were still living in exile: four in the UK, two in the US, one in Helsinki. Last August, one of them was appointed the Libyan ambassador in London. Another was one of 15 founding members of the National Transitional Council (NTC), created in March 2011 to coordinate the insurgency in Libya. He has since been appointed Minister for Culture.
While they were living in Britain and the United States, the electronic correspondence of all these figures was spied on by the extensive monitoring systems of Amesys, a French electronic warfare arms dealer which forms part of the Bull group.
These revelations come as part of an investigation carried out by OWNI in partnership with Wikileaks, who on Thursday released nearly 1,100 documents revealing massive surveillance operations and interception of communications, which the Amesys company was part of. This new leak uncovers a mass surveillance market that emerged in 2001 and is now worth as much as $5 billion a year, involving technology capable of spying on every Internet and telephone network on a national scale. This equipment was largely developed in Western democracies and sold throughout the world, even to dictatorships, as has been discovered during the Arab Spring.
Contacted in the course of our investigation, Amesys officials gave OWNI the following response:
Amesys is a manufacturer of equipment. The use of the equipment it sells is exclusively the responsibility of its clients. Amesys has never had access to the use made of the equipment it sold to Libya.
However, pseudonyms and email addresses of Libyan opposition figures – as well as those of two US officials, a British lawyer and dozens of employees of a Tunisian bank – appear by name in a manual for a "massive Internet surveillance" system known as the Eagle system, which was created in March 2009 by Amesys employees.
Last June OWNI revealed that this system for spying on all Internet communications (mail, chat, browser history, search history) had been sold to Gaddafi, something the Wall Street Journal and the BBC confirmed this summer. Now we can assess the consequences.
Page 52 of the manual was originally intended to explain to users of Eagle that one cannot map the connections of more than 80 "suspects". The screenshot that goes with it, once the concealment is removed, reveals a green list of some 40 pseudonyms, email addresses and telephone numbers. The scroll bar on the right suggests that the original document contained at least twice as much information.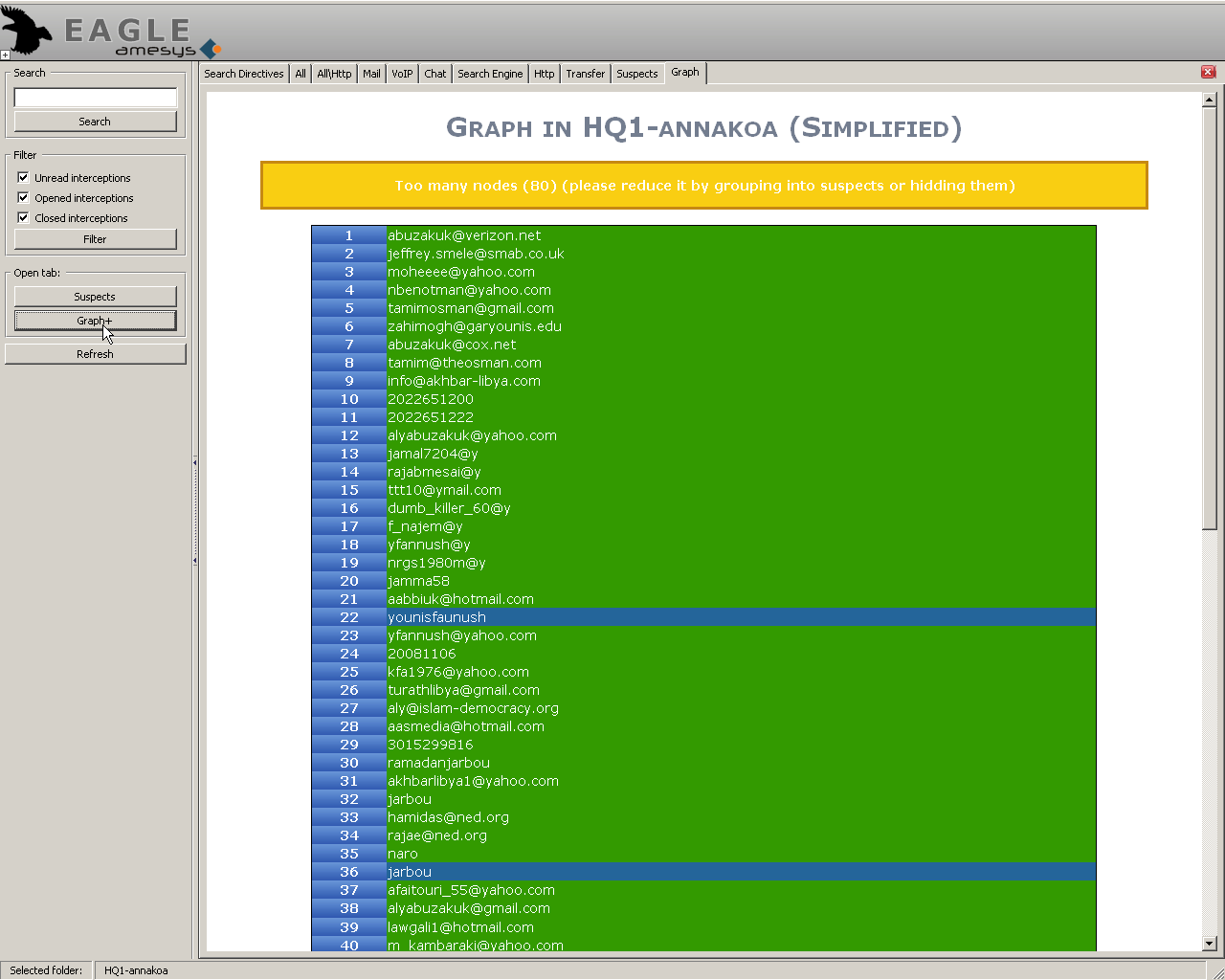 OWNI has spent more than two months identifying who these email addresses and pseudonyms correspond to. In particular who was 'Annakoa' from the above screenshot, the person with more than 80 connections who therefore exceeded the number of "suspects" that the Eagle software could process.
In Washington and London

In reality, 'Annakoa' is the pseudonym of Mahmoud Al-Nakoua, a 74-year old Libyan intellectual, journalist and writer. He is the co-founder of the National Front for the Salvation of Libya (NFSL), the most important Libyan opposition movement after the Muslim Brotherhood. Considered one of the founding fathers of the Libyan opposition movement in exile, he lived in Great Britain for 32 years, during which time he was extensively spied on by Amesys systems. In August he was appointed the Libyan ambassador in London by the NTC.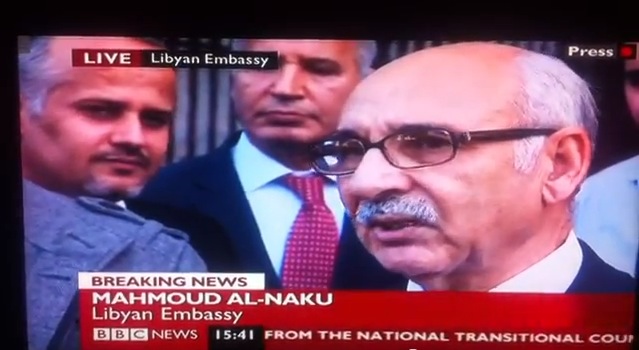 Also present on the watch-list was Atia Lawgali, 60, who was one of 15 founding members of the executive board of the NTC. He has since been appointed Minister for Culture.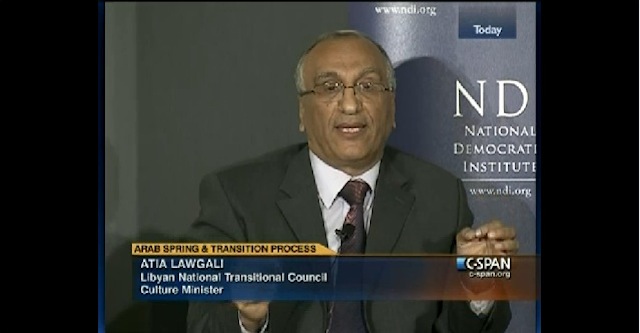 Also under surveillance by Amesys equipment was Aly Ramadan Abuzaakouk, 64, who runs a human rights NGO, Libya Forum. Based in Washington, where he has lived in exile since 1977, Libya Forum received $269,000 from the National Endowment for Democracy (NED), an NGO funded by the US Congress to support those who struggle for democracy. The NED describes Abuzaakouk as "a leading pro-democracy Libyan activist."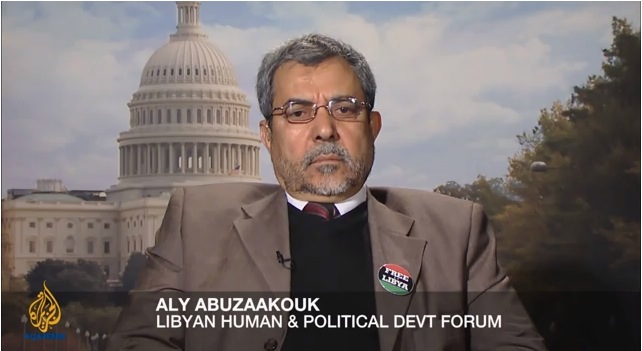 Placed in 1981 on a list of people to "be liquidated" by Gaddafi's thugs, Abdul Majid Biuk had also found political asylum in the United States, where he is now the principal of an Islamic school. The NGO he created, Transparency-Libya.com, for its part received $229,000 from the NED.
Also tracked by technology sold to Gaddafi, Ashour Al Shamis, 64, lived in exile in Britain, where he ran Akhbar-Libya.com, an Anglo-Arab news site, which received $360,000 of NED funding.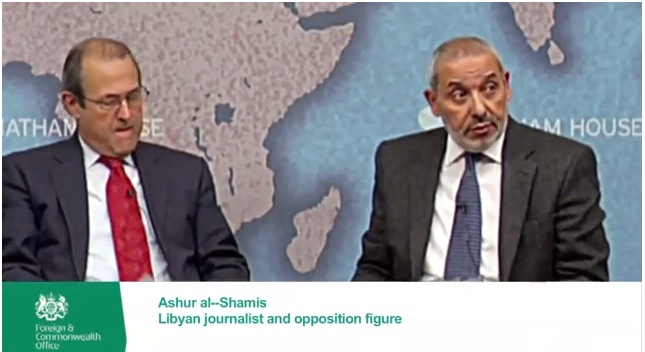 Sabotage and electronic espionage
Akhbar-Libya.com, just like Transparency-Libya.com, no longer exists. Many of the email inboxes of the Libyan opposition in exile were hacked, while their sites were "destroyed", on numerous occasions, by hackers on the payroll of the Libyan dictatorship. Indeed, one of the reasons they had received NED funding was "to restore and secure (their) website against cyber-attacks aimed at destroying them".
Having attacked their websites and hacked their email inboxes, Gaddafi's intelligence services decided to go even further. They purchased an Internet surveillance system from Amesys, in order to find out who these opposition figures were corresponding with. That's why two NED employees appeared in the list of e-mail addresses targeted: Hamida Shadi, who was responsible for grants concerning Libya, and Raja El Habti, who was one of the heads of the Middle East & North Africa programme at the NED.
Wanting to begin proceedings in response to the initial hacks, Ashour Al Shamis was contacted by Jeffrey Smele, a British lawyer and specialist in the Internet and media law. Smele is also counsel for the Bureau of Investigative Journalism (BIJ), a British investigative journalism NGO with whom OWNI worked on these latest Wikileaks releases. Our colleagues discovered to their astonishment that Jeffrey Smele was the second name on the green watch-list of those monitored, for having sought to defend Shamis against Libyan hackers.
It is certainly not just opposition figures living in the West who were subject to this electronic surveillance. Many Libyans, living in Libya and identified on the green list, were threatened as a direct result of their Internet communications.
Yunus Fannush, whose brother was hanged by Gaddafi, had been personally summoned by Moussa Koussa, the former head of the Libyan secret service. The latter showed him several email exchanges with opposition figures abroad, along with a list of pseudonyms he had used to write articles published abroad.
Ahmed Fitouri, a journalist who spent 10 years in Libyan jails for having been a member of the Communist Party, was arrested by the authorities as he was about to meet someone with whom he had only been in contact by email.
Mohamed Zahi Bashir Al Mogherbi, who was educated in the United States, and who headed the Department of Political Science at the University of Benghazi, had asked his friends in exile to cease all online contact with him after he too was threatened by the authorities.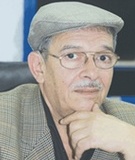 Ramadan Jarbou, a writer, researcher and journalist based in Benghazi, was luckier. As he told French newspaper Liberation last summer, he "took full advantage" of his privileged relationship with one of Gaddafi's sons, who had approached him to join his team of reformers. He "wrote articles published under a pseudonym on sites of the opposition in exile", the same NED funded sites which were apparently a cause of concern to him.
An anti-WikiLeaks system
In a press release published by Amesys at the start of September, the Bull group subsidiary had written that its system, created in 2008, limited itself to analysing "a fraction of the existing Internet connections" in Libya, and emphasised that:
All of Amesys' activities strictly follow the statutory and regulatory requirements of international, European and French conventions.
The Eagle manual contains proof that Amesys, if it did not violate the "statutory and regulatory requirements of international, European and French conventions", in any case did spy on Libyan opposition figures living in the United Kingdom and the United States, as well as a British lawyer and two employees of an NGO funded by the U.S. Congress. This would appear to go well beyond the analysis of "a fraction of the existing Internet connections" in Libya.
In March 2011, Amesys proudly announced the launch of BullWatch, an "anti-WikiLeaks system unlike any in the world" for preventing the loss of data, intended to "prevent the unchecked spread of sensitive documents."
To top it all, Amesys has not even been able to properly protect its own sensitive information. In the internal company file to which OWNI gained access, the details of those people who had been spied on had been concealed, but not thoroughly. To see what had been hidden, we didn't need to resort to the services of top hacking "experts". All we had to do was to right-click on the "concealed" images, copy those images and then paste them into a graphics editor, to remove the concealment put on the images.
The end of our investigation
When we published this manual of Libya's Big Brother in September 2011, we were careful to prevent it from being downloadable, in order to give us time to investigate and identify those who had been spied on. That investigation is now finished. So today we are publishing the document in its original version, in order to allow anyone to confirm for themselves what we have written.
________________________________________________________________________________________________________________
---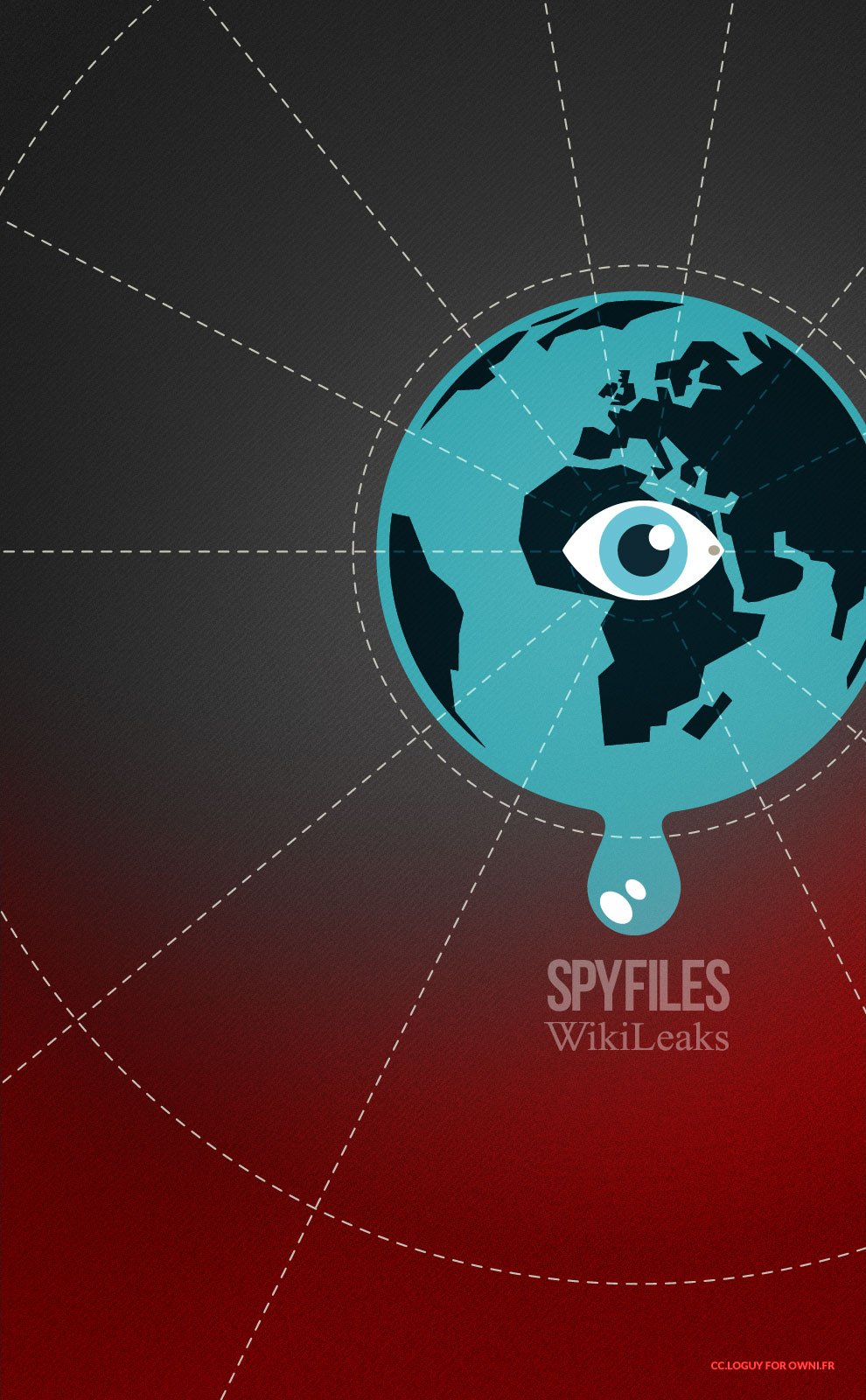 Follow OWNI's coverage of the Spy Files
- Spyfiles: Revelations of a Billion-Dollar Mass Surveillance Industry
- Interactive Map: The United Nations of Surveillance
- Read more articles about Amesys.