Since the mid-90s several informal collectives have been addressing the issue of video surveillance in public places, particularly in the United States. The Surveillance Camera Players draw the attention of their fellow citizens to the subject by performing plays, such as Ubu Roi or passages from Orwell's 1984, with placards in view of New York City street cameras. "These groups  also contain academics, members of the IAA (Institute of Applied Autonomy) which in the past distributed "Routes of least surveillance" – maps showing the areas of New York which were not under surveillance," explains Samira Ouardi, author of the book Artivisme.
Ligna, which had roots in from Radio Free Germany movement, held happenings in public places, with large scale choreography movements prohibited in public places. They wondered "why the knowledge produced in universities was used for war or surveillance technologies. These actions were a way for them to rebel," adds Samira Ouardi.
Here OWNI offers a retrospective of some of the most significant works in this area. Feel free to mention installations or works that have caught your eye over the years / -)
Luz Interruptus: politicians under surveillance
The latest effort from the Madrid collective Luz Interruptus (featured by OWNI last year) places politicians under video surveillance via their 2011 election posters, an election which the right-wing Partido Popular and its leader Mariano Rajoy won comfortably.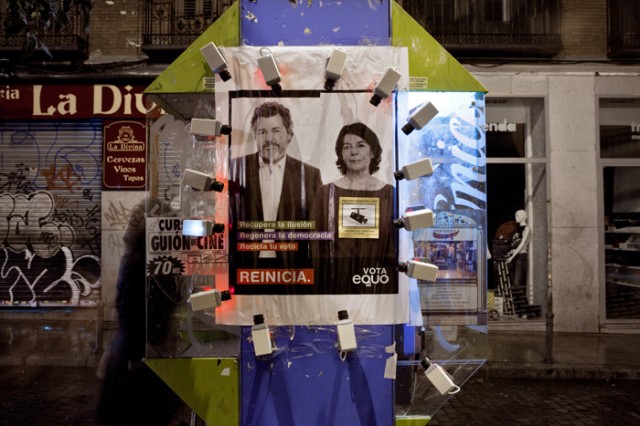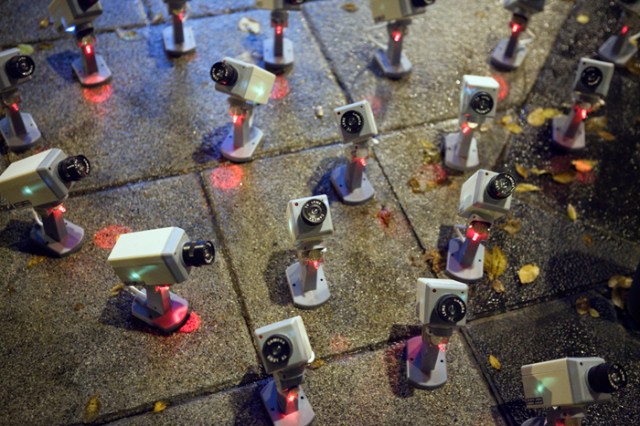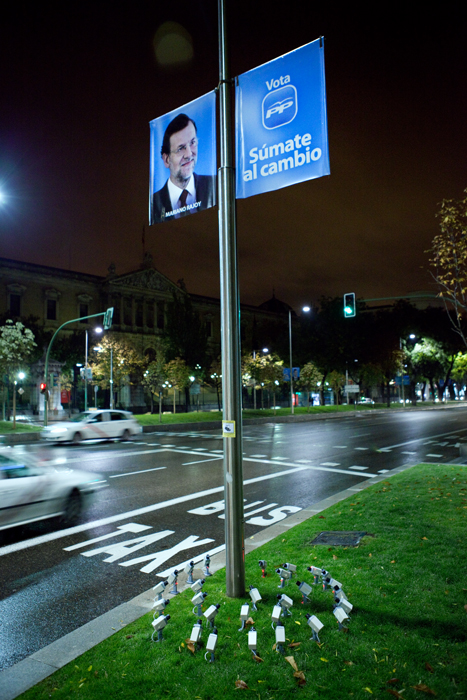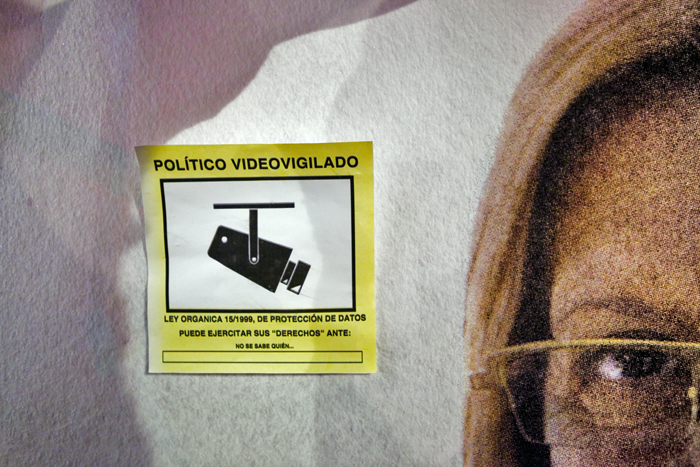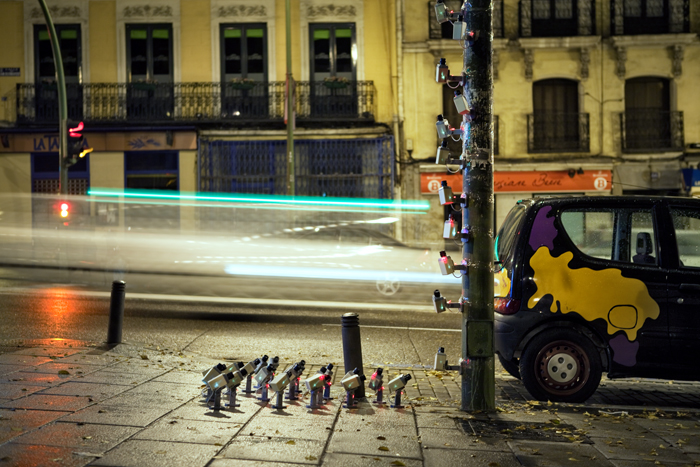 Marco Zotes: CCTV Creative Control
The architect Marco Zotes makes use of the historic water tower on Milton Street in Brooklyn, New York for his project CCTV Creative Control [2011].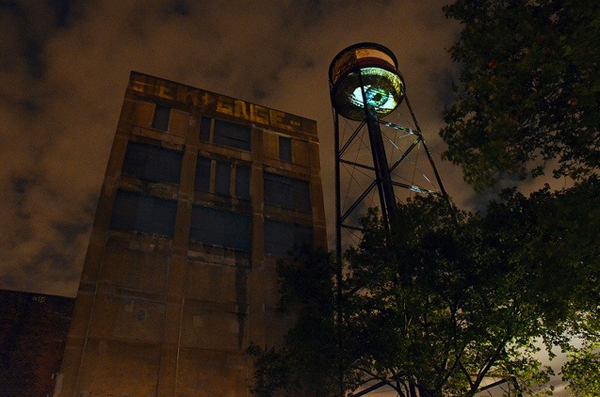 Banksy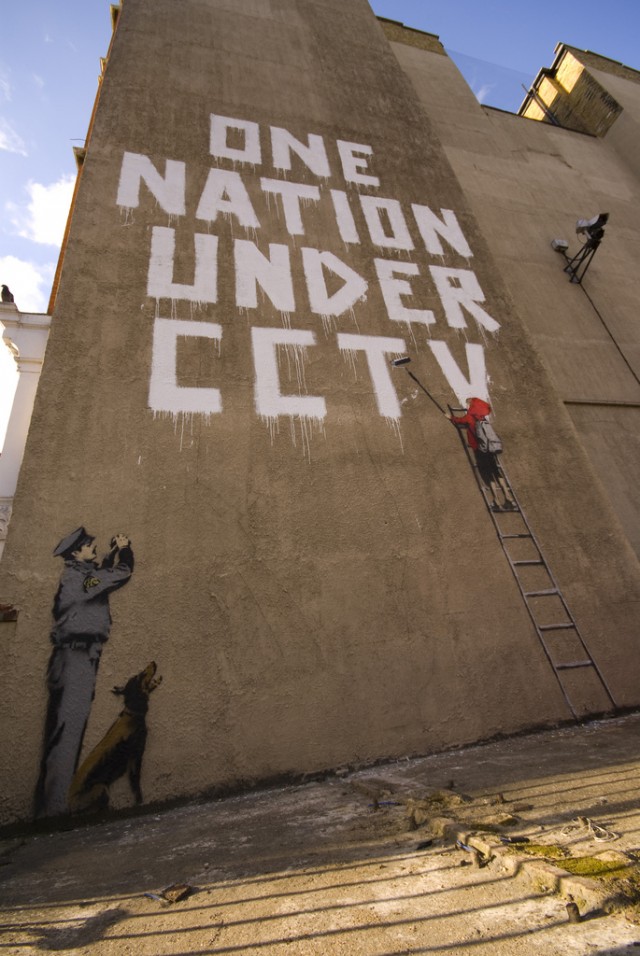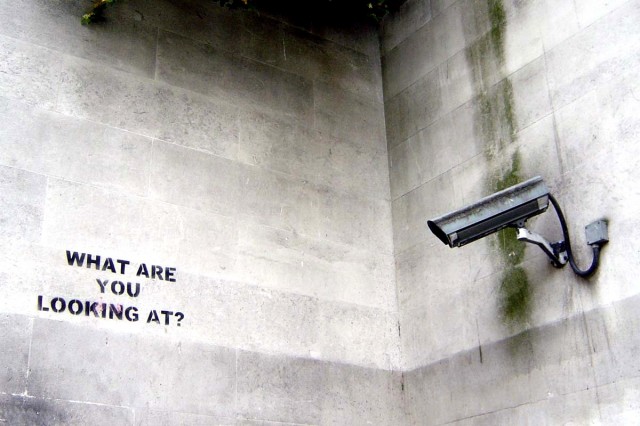 Key to the City
Panopticon: the camera pigeons
Two Dutch artists from Utrecht treat video surveillance as a big city pest, and so give cameras the bodies of pigeons.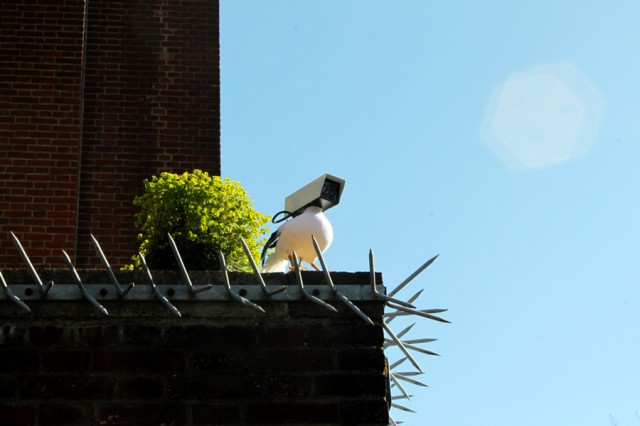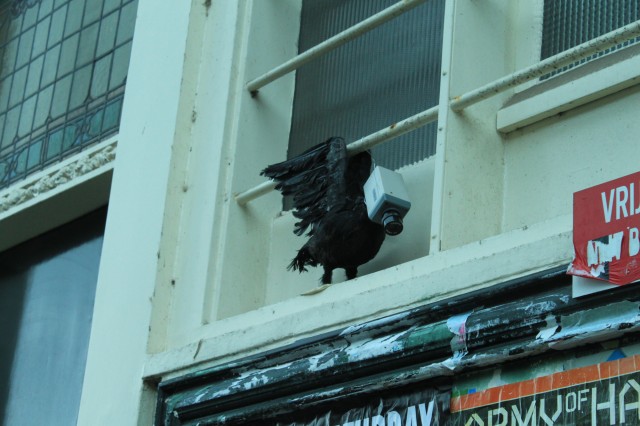 Obey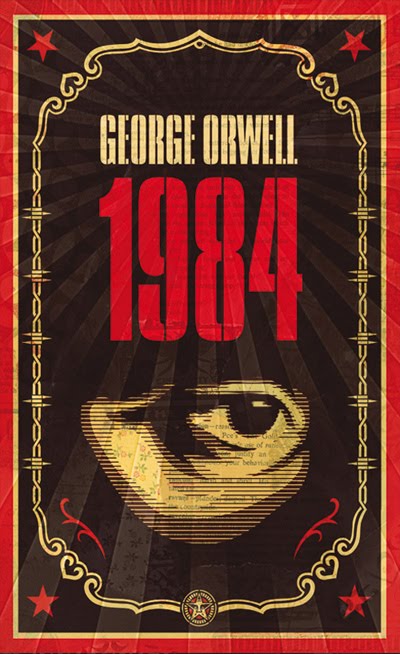 Madrid: hacking the video surveillance circuits
In 2009, the municipality of Madrid installed 48 cameras in the popular district of Lavapies. The collective barrio feliz hacked into the video surveillance system via WiFi and diverted the transmission signal of the video images to a different channel.

Mexico: geotagging cameras with your mobile
In Mexico an anonymous collective has created an open source mobile application which allows each person to geotag the cameras on an Open Street Map as soon as they spot one.
---
Sources
Follow @NoorChandler on Twitter