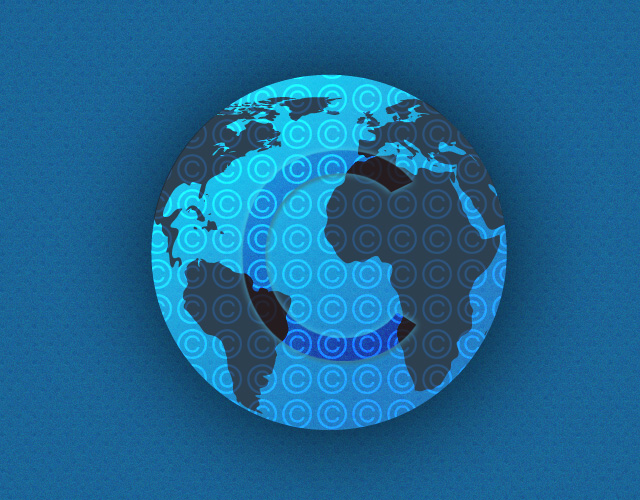 "Rien n'est à nous" (Nothing is ours) is the title of this short poem written by Henri-Frederic Amiel in 1880, and published in the book Jour à jour, poésies intimes.
You say : "This thought is mine." No, my brother,
It is within you, nothing is ours.
Everyone had it or will have it. Foolhardy captor,
Far from removing it from the common domain,
Give it like a deposit : to share is so sweet!
These few lines may seem trivial, but they echo some fundamental questions. Like the question of originality, the real keystone in the edifice of copyright, which has become increasingly problematic in the age of the retweet and the like, of curation and aggregation, of the remix and the mashup.
Moreover, the term "common domain" used by the poet is interesting because it refers both to the public domain and the common good, two key categories when thinking about the creation and dissemination of knowledge today.
The poem urges creators to do something that may at first appear almost mad. That is to voluntarily offer their products to the public domain in advance, before the expiration of any copyright protection, by waiving their intellectual property rights.
The hypothesis might seem purely theoretical, but if you look closely at history there are several examples of such demonstrations of generosity on the part of often prestigious creators.
Leo Tolstoy
At the end of his life, the author of War and Peace waived all copyright in his will. This was for religious reasons, and also to denounce the levels of poverty in Russia at the time. The monumental edition of his complete works published from 1928 to 1951 carries on the flyleaf of each volume a note indicating that reproduction of the texts is freely authorised.

Jean Giono
In 1953 Giono wrote a story entitled "The Man Who Planted Trees". Amongst his entire body of work he attached a particular importance to this didactic tale of the importance of protecting nature and reforestation. In order that the story could have the maximum impact, he allowed publications and translations of it throughout his life without claiming compensation. In 1957, he wrote a letter which clearly demonstrated his willingness to waive his rights over the work.
The "ownerless" posters of May 68
Challenging copyright was among the slogans of May 68. It is in this spirit that the famous posters of the movement were created, in the people's workshop installed in the École des Beaux Arts in Paris. While there are some names of famous artists among the founders of the workshop, such as Gérard Fromanger, the screen-printed posters were deliberately published anonymously, to indicate their character as collective and "ownerless" works.
Jean-Luc Godard
On several occasions, the Nouvelle Vague director has made sensational statements in which he implied that he did not recognise the existence of intellectual property, notably on the occasion of the release of his Film Socialisme in 2010, which contains several film clips used without permission.
There's no such thing as intellectual property(…)In literature, you can quote extensively. In the sciences, no scientist pays a fee to use a formula established by a conference(…)An author has no rights. I have no rights. I have only duties.
Nina Paley
Illustrator, animator and free culture activist Nina Paley has chosen to place her comic book blog Mimi & Eunice, and their booklet on copyright, under a license she herself invented. Copyheart expresses her complete renunciation of copyright.
This position does not prevent her from experimenting further with innovative business models, such as donations or crowdfunding. She also considers that the issue of plagiarism can find other forms of regulation beyond intellectual property.

Vulnerabilities of a voluntary public domain
We can see then that for artistic, personal or political reasons, some creators want their works to exist outside of copyright. The difficulty is that this desire often proves difficult to respect and the phenomenon of reappropriation can occur, despite the desires expressed by the author.
The widow of Tolstoy, for example, fought for a long time to void the writer's will in order to claim rights to his work.
Giono's descendants sold the rights over his story to a producer to make an animated film, and to the French publisher Gallimard, which the publisher then used to demand the removal of the text from Wikisource.
Despite his own outspoken declarations, Godard's films are not free of copyright, and it is no longer in his power to make them so. Before making them he had to sign contracts transferring the rights to producers, who still own them.
With the posters of May 68, the opposite problem arose. In 2005, an advertising campaign for a French supermarket, which appropriated some of the iconic posters, caused controversy. Some believed that, despite the fact that the creators of these posters claimed no rights over them, the campaign violated a form of "collective moral rights" regarding such works and  constituted a breach of the common cultural good.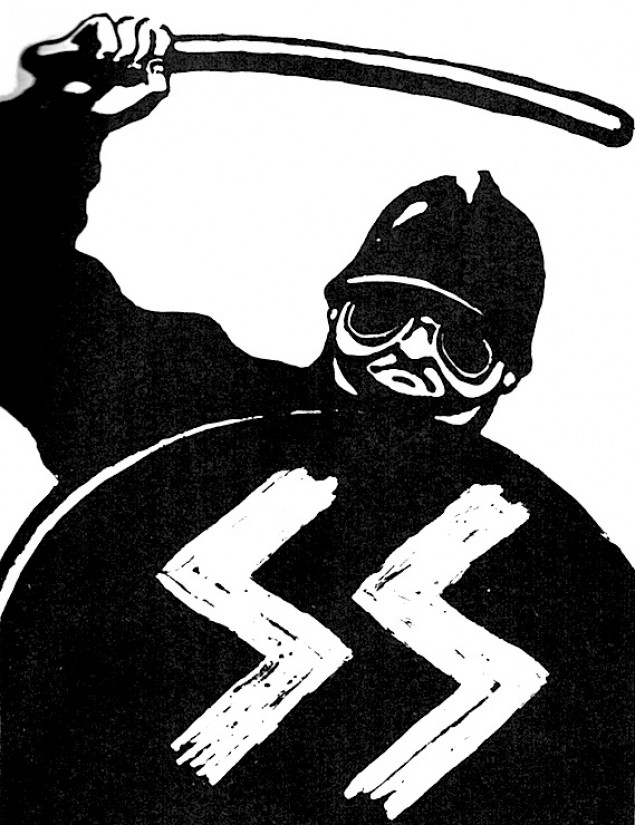 In favour of a voluntary public domain
This fragility and difficulty in legally constructing the "voluntary public domain" is far from anecdotal. Right now, there are  masses of Internet users who offer their creations to the public domain in advance, for example adding photographs placed under free and very open licenses (such as CC-BY) to Wikimedia Commons or Flickr.
Creative Commons have also set up a special tool, Creative Commons Zero (CC0), which allows anyone to "dedicate" a creation to the public domain, renouncing all forms of intellectual property rights.
The CC0 license is a step toward recognition of the "voluntary public domain", something which Communio's Public Domain Manifesto called for in 2010.
---
PS: As decidedly "nothing is ours," I thank Walter Galvani, aka
@at_waloo
, for bringing to my attention the existence of the poem by Henri-Frederic Amiel which inspired me to write this post.
PPS: If you know of other cases of voluntary renunciation of copyright, please include them in the comments section!
---
Image Credits: Copyright illustration by Marion Boucharlat for OWNI /-) ; Portrait of Tolstoy by Ilya Repine [Public Domain],
via Wikimedia Commons
; Mimi & Eunice,
"Permission"
by
Nina Paley
; Original "CRS SS" poster from 1968 via Flickr
jonandsamfreecycle (CC-BY-NC-SA)