Inbetween projects for clients, the guys at the Stamen studio of design and technology in California have been indulging their passion for mapping. Marrying their skills with their interests – and inspired by the project Bicycle Portraits – they've put together a beautiful artistic rendering of OpenStreetMap, applying a watercolour effect to the celebrated free online mapping service. Obviously, just adding a single watercolour layer to the map would be too simple: it works at every zoom level, with an equal distribution of the detail necessary to make the whole thing readable.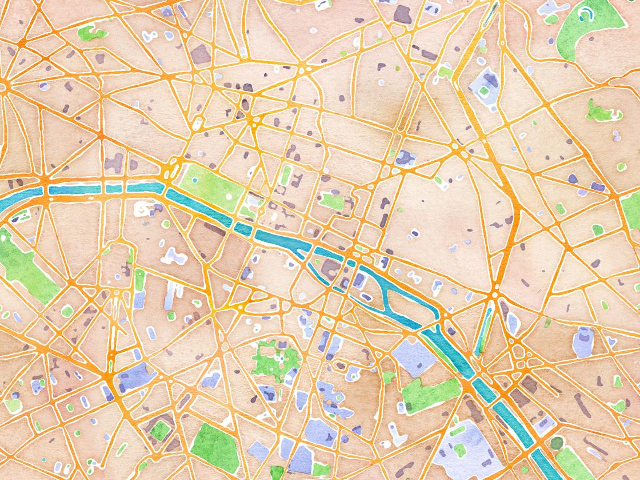 'Dans quel état j'erre'
Aaron Parecki revealed his passion for geography through his series of coloured maps. Having equipped himself with a GPS tag for three years, the images are derived solely from the data it collected, without the support of any map. The different colours indicate his travel speed, while the width of the lines  indicate the frequency of journeys using the same roads.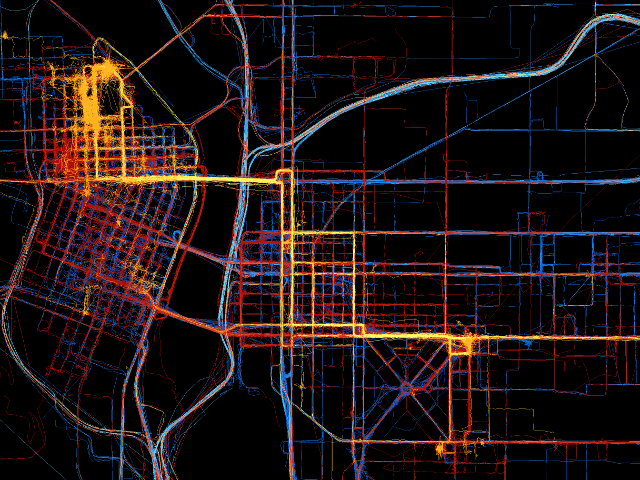 Radical Cartography
The "collective" Radical Cartography quote Baudrillard (himself quoting Borges) in the About section of their website. This unidentified data object is a collection of the best (?) examples of eye-popping infographics and maps that allow us to imagine the world as it is, was, could be or should be. Or could have been. Or could become. Basically, it's worth a look (and a share).
"An infographist is just a visual journalist."
The next "workshop" held by SwissInfographics in Geneva is entitled "How storytelling can optimise the narrative potential of infographics". It's only been a month since the Swiss research platform launched the exhibition Seeing is Believing, dedicated to the evolution of informational design from Egyptian hieroglyphics to the latest digital applications. If you don't have time to go see the show (which runs until August), you should certainly read their interview with Michael Stoll, a major collector of infographics. In answer to the rhetorical question "But are there any newspapers that put infographics on their front page?", he replies simply: "Well, that's why the media are experiencing difficult times." Zing.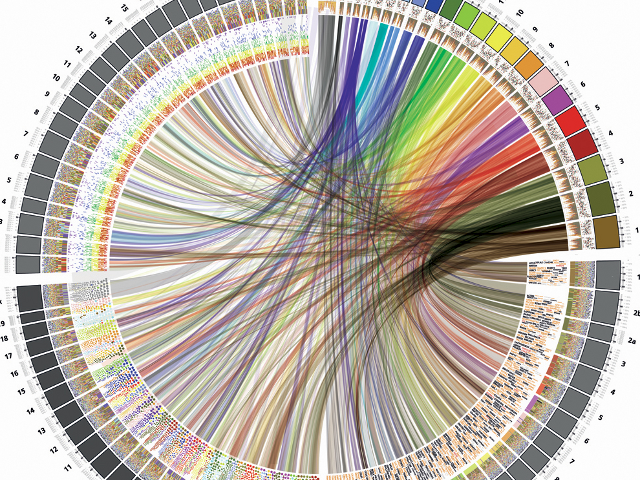 Technology Timeline (sponsored by AT&T) is a timeline for comparing when objects were imagined in science-fiction with when the objects were invented in reality. From the videophone of Metropolis (1926) and it's eventual appearance 80 years later (Skype in 2006), to the body scanners of Total Recall (1990) and those that have invaded our airports since 2009, this infographic does what it ought to: entertains and informs.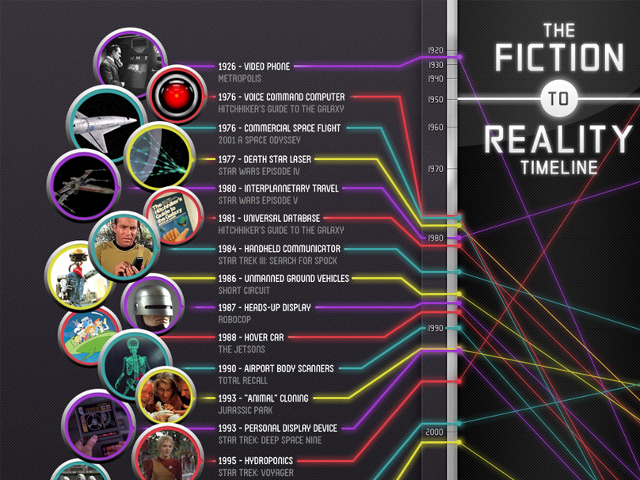 Channel 4 have found a novel way to explain their "boring" organisational structure, by adding a story and some colour to it. Their infographic welcomes new collaborators of the English TV channel, and allows them to avoid the usual absurd barrage of daunting internal documents, stultifying strategy presentations or indecipherable flow charts. An amusing idea that tries to humanise human resources.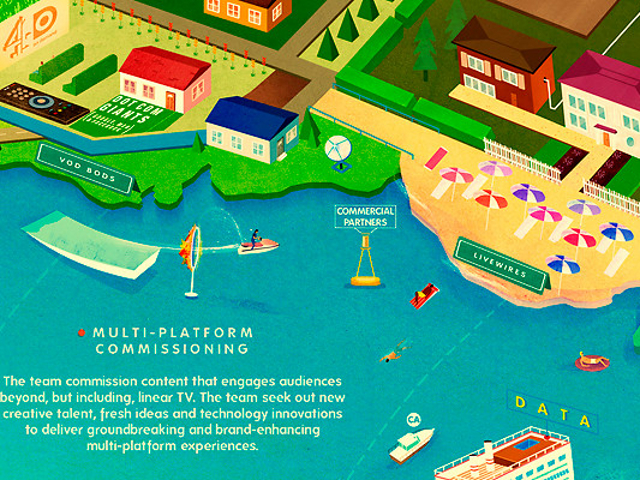 Bonus track
We can't finish without mentioning some new open data initiatives in Europe. The portal of  Tyrol (Austria) currently contains a dozen data sets, notably related to the environment. The portal for the city of Bologna (Italy) is much better designed, in that it asks for opinions from citizens – even if the forms are a little rustic. In France, Le Mans (Sarthe region) very discreetly opened a selection of public data through a simple page on the city's website, and not on a dedicated website. The intention is there, despite the presence of PDFs and rough display, and the data is released under an ODbL license. Finally, the tourism service of Provence have officially opened their open data portal, which encourages the creation of applications related to tourism in Provence. Calling all coders with a love for the south of France.
And speaking of the south…we wish you a great sunny week listening to Stephen Malinowski.
---
Find previous editions of The Week In Data on Owni.eu
Follow OWNI's elite data squadron on Twitter: @pdatha, @gregoirenormand, @mariecoussin, @juliengoetz & @nicolaspatte