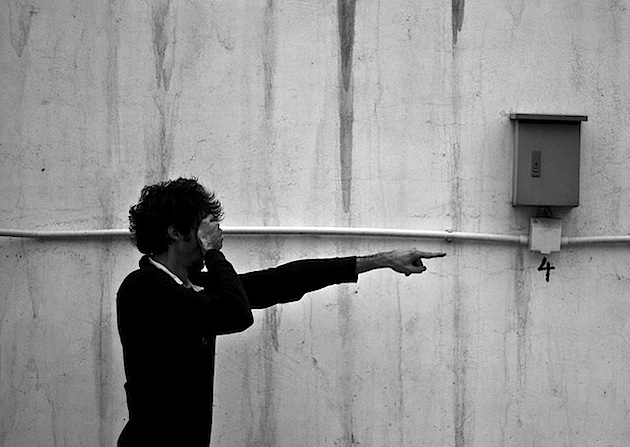 Relying on the goodwill of members to help Facebook remain transparent is one thing. Forcing users to report their friends is quite another. But this is exactly what Facebook has been up to with one of its latest features. Certain members have recently reported being instructed by Facebook to confirm the identity of friends using the social network under a pseudonym. They are isolated cases, but illustrate a lack of discretion on the part of the recently floated company, drawing no distinction between publishing dangerous or immoral content, and the use of pseudonyms.
You don't mess with the rules at Facebook. The network keeps close tabs on any content deemed hateful, racist or related to paedophilia. More generally, it also tracks any unauthorised use of profiles, identity theft and account hijacking. The company introduced "social reporting" last year, as "an innovative tool that allows users to report abuse not only to Facebook but also directly to their friends, so they can help solve problems".  This approach has formalised a new role for Facebook members: that of watchdogs.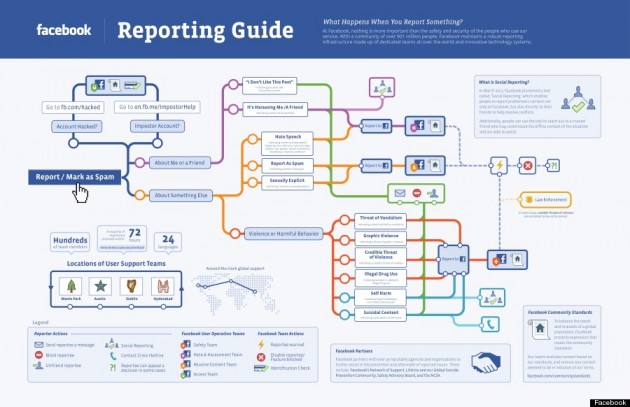 Facebook members are invited to become a support to security, helping those teams root out the rule-breakers. Discretion is guaranteed for the reporter: "the person being reported is not informed of the identity of the user who made ​​the report". According to a spokesperson for Facebook, social reporting is an effective and even necessary tool.
People use Facebook to keep in touch with friends and family, to know what's happening in the world and to share and express what's important to them. They will make the most of the site using their real identity. This makes for a more secure and reliable environment for all users.
But beyond these good intentions lies a very simple reality. The social network, overwhelmed by its popularity, is trying to cut costs.  In 2010, when Facebook counted "only" 500 million members (compared to over 900 million today), complaints about content contrary to the site's terms of use were recorded by only two teams, one based in California and the other in Ireland. In 2012, two new teams in Texas and India have been added to the workforce. But Facebook are struggling to keep up with the workload required to moderate the world.
Done is better than perfect
These methods are typical of Mark Zuckerberg, who has often claimed to work to a single philosophy: "Done is better than perfect."  The constant tinkering of the young billionaire doesn't seem to have overjoyed Facebook users in the US.  There, laws regulating privacy are less stringent than in Europe: 25% of US users admit to entering false information on their profile to protect their identity, as opposed to 10% in 2010. The excesses of social reporting don't yet worry digital liberties associations like the Electronic Frontier Foundation (EFF), because Facebook hasn't yet formalised the feature. But even occasional abuses of freedoms can harm users.
Worse still, this obsession with transparency drives the company to employ drastic measures which aren't very effective, but make it easier for them to control their herds, such as monitoring private messages. Hunting perverted and dangerous profiles becomes a priority that takes precedence over respect for privacy and personal liberty.
Facebook has attempted to regain its footing on the moral highground by signing on to the Global Network Initiative, a working group composed of companies, investors, civil liberties associations, and researchers who specialise in protecting freedom of expression and privacy in the field of New Information Technologies and Communications. It already counts within its ranks the likes of Google, Microsoft and Yahoo. But we still don't know what Facebook plans to do as part of the group, let alone what guarantees users will have.  It's a lack of transparency that calls into question the goodwill of a company which continues to ask us to do what it says and not what it does.
---
Image Credits: 
Camille Chenchai (CC-BY-NC-ND)